17/11/2019: Støpselsløs!
Yay! 1994 is out, and Skambankt are on unplugged tour. Check my
report
from the concert at Tyven in Trondheim!
10/11/2019: String ballad!
The first single for Skambankt's unplugged album "1994" is "Balladen om deg"! You can listen to it on
Spotify
, for example. It's also used in the album teaser:
03/11/2019: 1994!
And here we go! Skambankt's unplugged album will be released on November 14!
Uh wait, what?! That was a bit sudden now, but yes: the rumors are true, Skambankt were at Color Sound Recordings to record a new album, leaving out the electric guitars and focusing more on the actual songs and lyrics. The result will be released on November 14 as limited white vinyl, "normal" LP, CD, and digitally. And since this record marks Skambankt's 25-year band anniversary, it will be called 1994! The album contains 11 well-known and one new song called "Når eg sover" - see the full list
here
. For more information, check
All Good Clean Records
.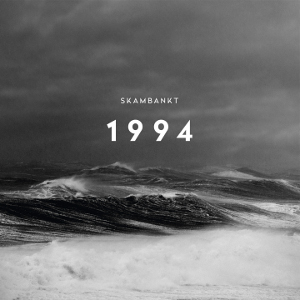 In other news: Charlie Rackstead & The Sticklesbergen Ramblers, a Norwegian band covering songs in country style, have recorded a cover version of Horisonten brenner. Check it out here:
And of course, don't forget to get your tickets for the
Unplugged tour
!
06/10/2019: Plate in the box!
It's not only rumor, but the truth: Skambankt will release an unplugged record! The recordings are done, and the record is planned for November.
unplugged shows
!
05/09/2019: On the road again!
Skambankt just announced their Unplugged tour this fall! And rumor has it that they might even bring a new album ... =:-D
Check out the
tour dates
and don't miss out! Tickets go on sale tomorrow morning at 9 am!